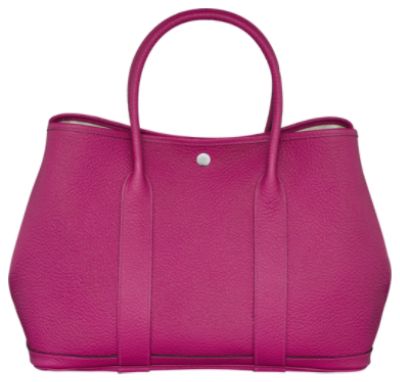 Just to recap, we are spending two posts to talk about some of the celebs and their designer handbags from fashion week in both New York and Milan. I am completely buried in photographs of celebs and their designer handbags, I don't know how I'm going to get through them all! Good thing looking at designer bags (like Hermes handbags) is something that I love to do, so it really doesn't feel like work to me at all. In the last post we talked about Prada bags being carried by celebrities spotted at the New York and Milan fashion week, and today we will be doing something similar, but talking about Hermes bags instead! I get so excited when I write a post which features Hermes designer handbags; I really hope you have just as much fun reading them!
Check out Cara Delevigne (above) who is carrying a Mulberry bag which might sound familiar! Mulberry handbags like to be named after fab people, and she is actually carrying her namesake bag, the Mulberry Cara Delevigne! (um, where's mine, Mulberry!?) Next we have Louise Redknapp carrying one of my favourite Hermes bags, the Hermes Medor clutch (below) and we can see Kelly Osborne with her self-embellished Hermes Birkin bag. I don't think I would do this to any of my Hermes handbags, but I guess Kelly doesn't really need to watch her spending.
You know I like to end my 'weeks of' with a bang, and this series is no different. We were talking about art and designer bags all week, but you can't have designer handbag art without Hermes handbags. Many artists have taken it upon themselves to use this designer bag in their art – some like to paint the bags themselves and some like to destroy them.